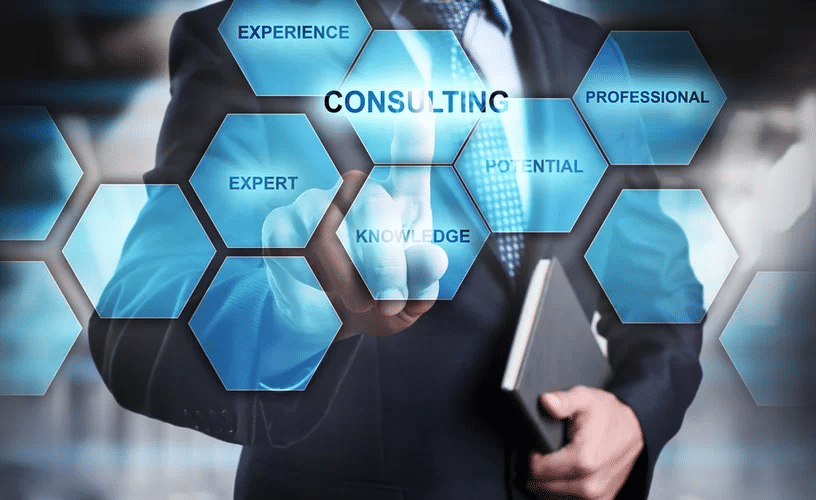 03 Jul

5 Benefits Of Small Business IT Consulting Services

Small businesses have a challenge of creating their own niche while being competitive in the industry. To create their own niche and be in pace with the competitors they need to have the most up-to-date technologies. To do this you need to have a dedicated staff to keep your things operational.

A small business cannot handle a fully staffed IT department. An in-house IT team may sound a great option but to handle an entire IT team may be a problem for any small to medium enterprise. The only way out is to go for Small Business IT Solution.

IT consulting industry is growing enormously because it is the need of the hour.

What is IT Consulting?

You must have heard the term of being thrown around at conferences or when speaking to colleagues. IT consulting will help assess companies current or potential technology strategies compatible with your business strategies. These services may include one or both of the supports on any of the hardware issues through strategic, architectural, operational and implementation phases.

Every business is unique and has its own challenges and hence need their own framework to execute all the projects. To deal with all of it an IT Network Support will curate a unique IT support strategy for you.

Here Are the Top 5 Benefits For Small Businesses Opting For IT Consultant

1. Reduced Downtime-

A small and growing business, the last thing you want is reduced downtime. The moment system fails for a few minutes all your projects are lagging behind resulting in loss of time and money. Slow internet, viruses or inability to purchase from an e-commerce site may not be a big problem for an established organization, but for a small company may have to face the loss of customers.

2. Reduced Cost –

An in-house IT department may incur not so required expenses at any given time. A small business IT firm may have predictable IT costs, which includes software upgrades, monitoring of systems and much more. When you outsource your IT support you don't need to incur overhead expenses on each in-house IT professional. This means you can have a planned budget with headcount and management.

3. Use The Resources When Required-

It is very hard to find good resources. Even if you find them it is difficult to maintain and retain them. Suppose you hire a team of experts, but the requirement is not that frequent. In this case, you will end up hiring and firing people in your company. Now, you surely don't want to know like one of those companies who cannot retain their employees. This will have a huge goodwill impact in the market.

4. Enhanced Productivity-

When all the factors of your business are aligned in one place it enhances productivity. With an outsourced IT network, employees can communicate, collaborate and share insights with each other at any given time. This also means all your database, servers, internet systems and connectivity, mobile platforms are working together. All you need to have a plan in place for a cohesive structure with expert knowledge.

5. Technological Experts-

Small to medium enterprises have a specific budget, they must follow. This can make it more difficult to attract and retain employees who have a wealth of IT experience you need. By outsourcing your small business to IT consulting firm, you can avail professional, experienced and well-trained individuals to handle your infrastructure at minimal costs.

It is difficult for small businesses to manage all the IT work along with managing various projects to expand the business. Concentrate on your business and leave the technical IT work on your outsourced partner.