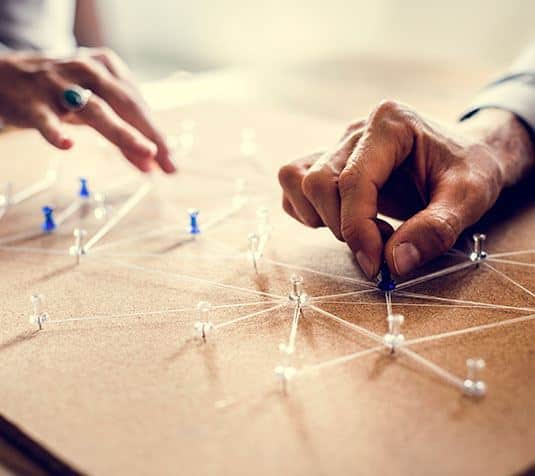 It is well documented that IT Infrastructure is core to any business' operations and focal point of your network. At Synergise IT, we recognise the crucial role that infrastructure plays in the success of your business. We offer an extensive services range designed to optimise your infrastructure. Through ongoing support and understanding of your business needs, we effectively tailor solutions to virtually address all your infrastructure needs. Our solutions enable you to swiftly implement infrastructure and capabilities your business requires for the present and future.
Servers
Synergise IT have been building, installing, servicing and consulting on servers for over two decades. Whether they are File & Print, Email, Database, Application or Communications servers, we have a comprehensive understanding of the hardware, operating systems and applications, that will optimise and keep your servers running at their peak.
Networks
The IT Network is the core infrastructure, central to which everything else sits which makes it a vital aspect to get right. Devices and technologies such as Ethernet Network Switches, Routers, WiFi, Wide Area Network Private links and/or Virtual Private IPSEC or VPN tunnels over the public Internet all need to be compatible, maintained and monitored to ensure consistent and reliable IT operations.
Virtualisation
Providing indisputable cost savings through server consolidation, desktop optimisation and adding greater agility to a business, virtualisation is one of those rare workloads that easily justifies the cost of the project.
 Office Cabling
Your data and phone cabling provide a critical foundation for your business. Our cabling systems provide outstanding performance, reliability, manageability, and potential for growth. Synergise IT provides Category 5 and 6 data cabling and fibre optic cabling network installations for all your communications and data requirements.
Business Internet
Our business grade internet services provide businesses with the right amount of bandwidth when you need it. There are a number of features that are key to providing your business with internet services that meet your individual needs:

A scalable solution that can grow your business
Dedicated bandwidth with 1:1 connection ensures that you don't share with anyone else
Synchronous services – you will have the same upload speed as you do when downloading (this is ideal for business who use outbound services such as remote user access to you network)
A wide range of connectivity options from basis EFM to high speed fibre
Built-in redundancy – If a line fails, your entire service does not stop, bandwidth capability is lowered until that service is restored

VPN
A Virtual Private Network securely extends a private network over the public Internet, delivering your head office computing resources to remote locations such a branch office, or home office, or even connecting two main data centres together for high availability solutions. VPN's allow users and devices to see and access the computing resources as well as if they were directly connected to the private network.
Private IP and MPLS
Businesses with multiple sites have the option to connect each site by a private (MPLS) network or Private IP. Private IP solutions allow each site to access internet services directly while providing a secure private link (using VPN) between each site. MPLS services provide a closed network, usually funnelling internet services through one central port, providing a more reliable bandwidth access throughout the business. These networks can also be extended to 3rd parties such as vendors, partners and customers with secure links forming an Extranet. This allows you to share controlled information with other businesses in order to streamline process and provide speedy responses. There are many factors that need to be carefully considered in designing your network and Synergise have the experience and knowledge to design the right mix of services to help your business.
High Availability Solutions
With global competition and customers covering many countries and time zones, businesses require high availability for their IT services to remain competitive. It's not just ensuring that the server hardware is active, it's so that business to business transactions can complete successfully with reliable performance. This requires that network, server, application, and data layers are not only available but operating efficiently.We offer solutions built from the ground up but view the workflow from the top down. This design strategy provides premier reliability, availability, and serviceability to the end to end business process. Couple these paramount requirements with virtualisation capabilities, robust software and automated management tools and you've got a solution designed to work and keep working.This ensures that users and clients alike, inside or outside your organisation, can continue to access services across your IT infrastructure, without interruption.
Data Centres
A Data Centre is a purpose-built facility to house critical IT Infrastructure – typically Servers, Storage and Networking Equipment. Data Centres typically comprise of redundant and/or backup power supplies such as battery banks or diesel generators, environmental control such as consistent air temperature and humidity and fire suppression. Synergise IT can help you with the experience, consultation, design and setting up your purpose built on premises data centre. We can also advise on a co-location facility where you can purchase rack space, full or half cabinets, or full cages from an existing established data centre that offers co-location services.