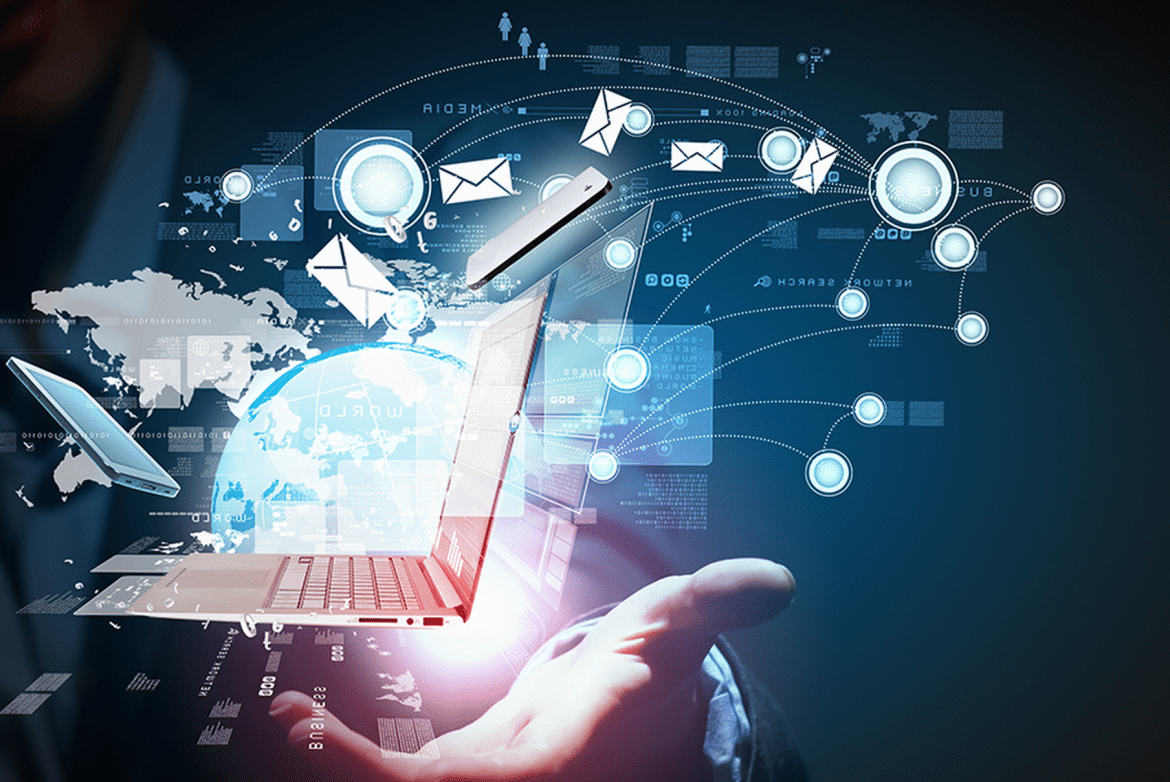 14 Nov

6 Key Advantages of Using IT Solutions

A set of related software programs and services that are sold in the form of a single package is known as an Information Technology solution. Various software suites and services are marketed by value-added resellers, IT vendors, and service providers that help customers to solve problems successfully.

Business IT Solutions' services are incredibly beneficial in many ways. The key advantages of using IT solutions are listed below –
Opportunity to use the best technology and solidified services –
One of the key benefits of using IT solutions is that they provide the opportunity to use the latest technology in the market. This is because the IT solution always offers the best equipment and technologies in the market, and also, they are upgraded at zero additional costs. In addition to this, the upgrading procedure involves no financial risk at all. Lastly, such solutions will never become obsolete.
Provides a predictable monthly expenditure and low capital outlay
With the help of using IT solutions, it becomes possible to use the best quality technologies and equipment without investing in any costly specialist hardware and software. While using IT solutions, one will know how much he or she is going to pay after the contract is over, and there are no additional charges.
Provides a flexible and converged service
One of the best parts of using IT solutions is that the IT solution service providers are incredibly resilient. Also, the pay-as-you-go plan is highly beneficial in regards to necessary quick growth and cost-saving when one needs consolidation.
Another advantage of using an IT solution is that the solution providers allow a single and converged connection. Such a connection results in infrastructure cost savings. In addition to this, it has got efficiency and productivity benefits.
Provides a secure and greatly resilient infrastructure with increased service levels
The IT solution provider has got robust managed network and data centers that are highly beneficial. Also, with the help of IT Solutions, the infrastructure runs 24*7*365 that too under a secured procedure.
Additionally, utilizing IT Solutions will make sure that there is more control over the performance and service levels.
Centralization benefit added with business continuity and disaster recovery
Using IT Solutions will make sure that we are profited from the centralized ability of every server and application within the data centers. As a result, the performance of the staff will increase irrespective of the location. And since the centralized data centre is accessible within the network, it helps with backup and storage infrastructure. The most significant advantage of using IT solutions is that the data is safe.
Go green with IT Solutions
With the help of IT solutions, the Small Business IT Solutions Sydney system will become centralized with data centres, and it will run on a virtual platform. As a result, the business will endure power saving that will surely decrease its carbon footprint.
Therefore, these are the topmost benefits of using IT solutions.