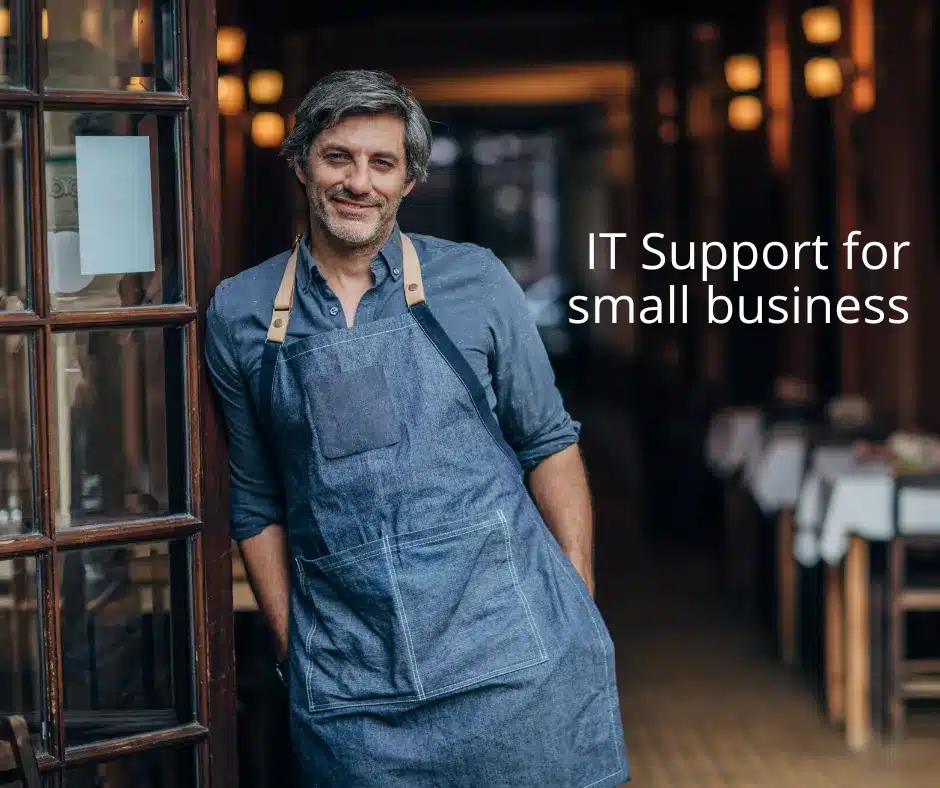 04 Jan

IT Services for Small Business

As a business owner or manager of a small to medium business you are less likely to have a high level of dependency for IT support than larger businesses. This is why outsourced IT support services and being able to rely on experienced, cost-effective business IT service providers, their knowledge in the latest IT products, and processes to support your IT business needs is of great importance. We simply cannot run our businesses without IT support. However, one size doesn't fit all. Therefore, a personalised, tailored approach is best for your IT small business solutions.
Flexible IT Services Sydney
Fexible IT service agreements or pay as you go arrangements ensure you aren't paying for business IT support that you don't need. Synergise IT can help create an IT service plan that suits your budget and business requirements. We'll work with you so you can get the best fitting and most affordable IT solutions to support your business and your team.
We provide short or long-term IT support on-site, when required, or remotely. Whether you need initial help establishing an email server or are looking for remote reporting and monitoring of your network, Synergise IT can help. Smaller businesses may not need, nor be able to afford a full time IT position, therefore outsourcing IT services is a cost-effective IT solution that delivers a strong return on investment. Freeing up valuable budget for other areas of the business that help generate sales.
Specialists in IT Support for Small Business
As an Australian owned and operated IT support service business and our personal approach, we continue to exceed the satisfaction and expectations of our customers. We offer a full complement of business IT solutions Sydney with innovative IT support services. For three decades we continue to build on our extensive experience and expertise ensuring our goals for our customers are met. That is to keep our customers' data secure and accessible while giving businesses the best possible tools and IT support services so they can deliver their best work efficiently and effectively.
IT support services for cafes, pubs, hairdressers, bakeries, real estate, florists, childcare centres, automotive, motoring, dentists, physiotherapist, chiropractors, naturopaths, the list of industries and sectors that can benefit from outsource IT business services is endless.
When outsourcing your IT service support needs you can get the IT expertise and knowledge you need for:
An IT assessment
Advice and/or setting up IT solutions for a new business
Cyber security
Cloud computing solutions
Back up and disaster recovery
Setting up networks and internet or
Cloud phone solutions
Synergise IT offers professional, experienced outsourced IT services.
Contact our office today to find out more about our IT services and discover why our customers continue to place their trust for their IT support services, with Synergise IT.