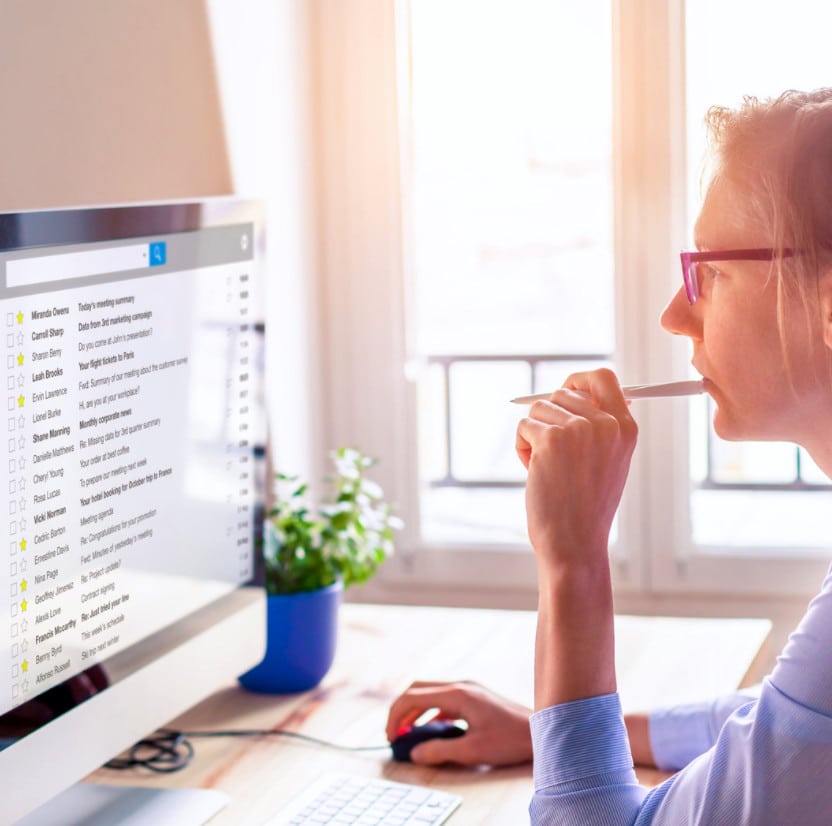 13 Apr

Keep Your Emails Out of Other People's Spam!

The name of the game is staying out of the spam box. When it comes to electronic direct marketing (eDM), continually landing in the spam folder, or worse, being identified as spam by recipients, can spell a quick end to your elaborate plans to take over the world!

So, are your email campaigns landing in SPAM boxes?
FIRSTLY, WHAT IS SPAM?
Spam is an unsolicited email sent in bulk to a list of people. The irony is that even legitimate emails may be classified as spam. Spam filters and Internet Service Providers are becoming increasingly sophisticated at judging inbox relevance. Here are some tips to help you avoid being sent to spam, mail purgatory.
KNOW THE SPAM LAWS
The rise of email marketing has seen the introduction of anti-spam laws around the world. It pays to understand what your obligations are under your local legislation. In Australia, spam laws are provisioned under the Spam Act 2003. In brief, the act requires that you:
Have permission from the person you will be sending marketing emails to
Identify yourself as the sender
Provide your contact details
Make it easy to unsubscribe
Check your local laws so that you know how to comply.
WHY EMAILS END UP IN SPAM FOLDERS
Many factors contribute to emails ending up in spam folders. Internet Service Providers (ISP) such as Outlook, Gmail, and Hotmail employ strategies to identify spam, both to protect the integrity of the email server and the experience of its users. In order for your email to arrive in an inbox, it must satisfy the spam filtering criteria of the email provider.
HOW SPAM FILTERS WORK
Let's first consider three criteria spam filters use to assess the validity of an email.
1. Reputation – ISP's investigate whether or not the email server's IP address has previously been identified as a spam source. This is further complicated by the fact that many smaller email senders share an IP address on a single server. Therefore, if a spam filter blocks one sender from that address, all senders on that server could get blocked.
2. Authentication – ISP's check that the sender is authorised to send from the originating domain. This reduces the possibility of all senders on a shared server being blocked, as described above.
3. Engagement – ISP's examine the level of engagement with the email by the recipient. Small click-on and open rates and negative interactions such as emails being moved to spam folders will make spam filters suspicious. On the other hand, positive engagements like moving an email from junk to the inbox, opening and forwarding messages, and enabling images will improve chances of success.
THE HUMAN ELEMENT
The recipient is often overlooked as a spam filter. Don't forget they also make decisions relating to the validity of an email. We know ISP's factor user decisions into their algorithms, so let's look at five strategies to help you stay out of junk folders.
1. PERSONALISE YOUR EMAIL
Provide more tailored content to increase engagement with your emails. Segmenting your email list into different categories (e.g., male, female, first-time customer, recurring customer, etc.) will help you be more personal when engaging with those customers. Including the recipient's name in the greeting is a good start.
2. QUALITY IS BETTER THAN QUANTITY
Ramping up digital communications does nothing more than add to the already cluttered inboxes of recipients. Focus on a steady diet of high-quality communications and test how your customers respond to your email sending frequency.
3. GET PERMISSION
Emails received with permission perform better than those without. An unsolicited email is much more likely to be sent to junk.
4. USE A REAL REPLY-TO ADDRESS
Avoid using reply emails like noreply@yourcompany.com.au. This discourages people from interacting with you, taking away the all-important engagement spam filters look for.
5. BE CAREFUL ABOUT OPT-IN
Avoid making subscriptions opt-in by default. Doing this forces the reader to opt-out to avoid receiving mail. Be explicit about what the reader is subscribing to and make this known to them at the opt-in step. Empower your customers with choice.