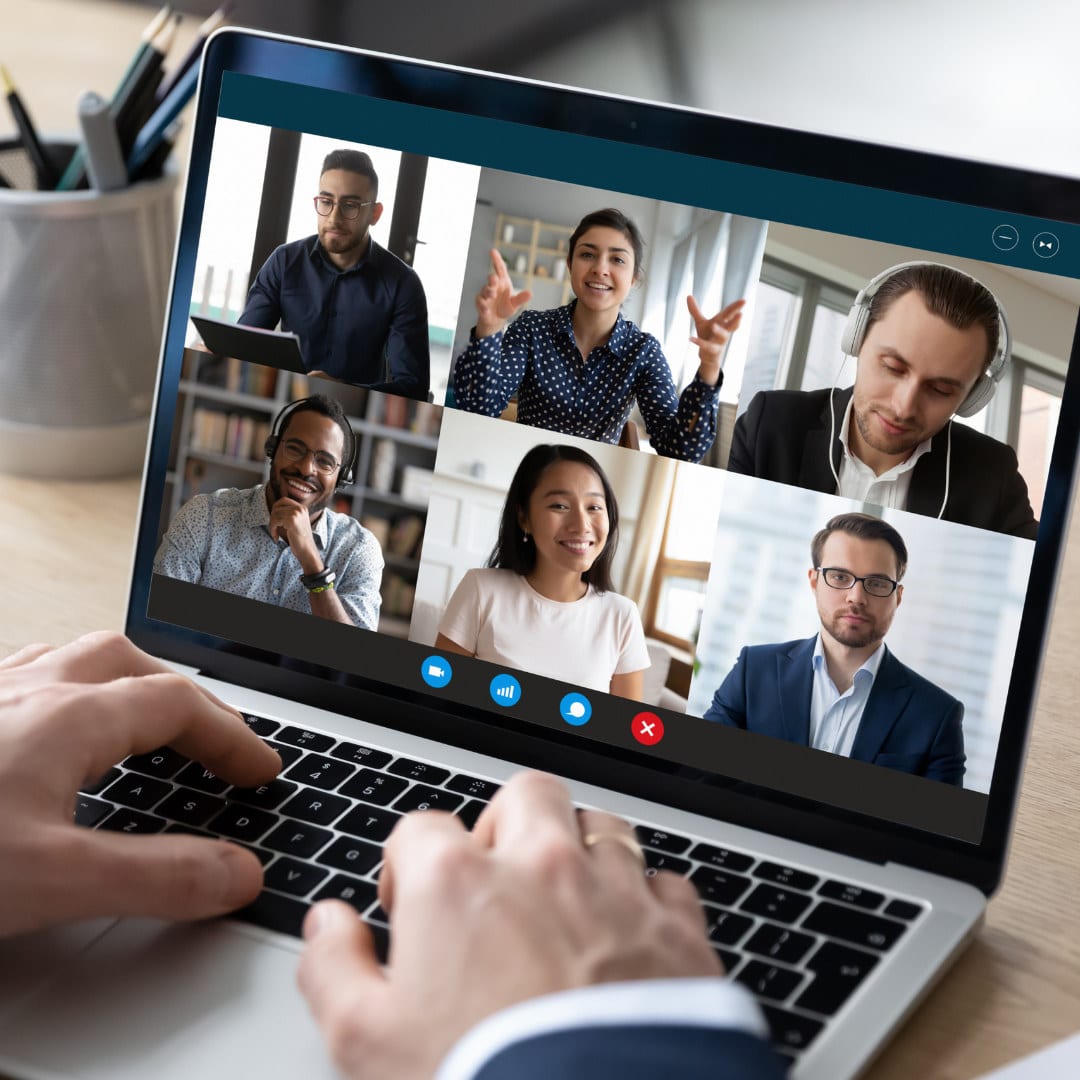 02 Mar

Management beware! The do's & don'ts of video conferencing

The need for remote workforces has exploded in the COVID era, and with it, the demand for video conferencing. But what you may not know is that the explosive growth of remote workforces was well established before COVID. Studies show that the global remote workforce has increased by 140% since 2005. And that was before COVID!

As we increasingly use video conferencing, it is vital to be aware of video conferencing etiquette and adhere to best practice to smooth the road. To that end, here are 10 video conferencing do's and don'ts to help you on your way.

1. DO take the time to set up your space – find a quiet, private area and consider what will be visible in the background. Remember, your background should not detract from the professional image of the business. A virtual background may help here. For a more natural look, focus your camera at eye level and ensure you have adequate lighting; ideally, natural side lighting, but overhead lights will work too. It might sound obvious, but also be sure to position yourself so that you are looking directly into the camera, centred to your laptop or desktop computer.

2. DO be mindful of family chaos! – managing a conference call when working from home introduces additional challenges. Children, pets and outside traffic can add to background noise and be a source of distraction to yourself and others. Don't forget to let the household know beforehand that you will be in a meeting, ask friends or family to babysit children and pets and take steps to manage external noise like closing doors and windows.

3. DO test your hardware and software – before joining a call, test your audio (microphone, speakers, and headphones), and test your camera to ensure you are clearly visible and in frame.

4. DO uphold the brand! – whether at home or work, present and conduct yourself in a manner that supports and aligns with the business and its brand principals. Dress according to your business's dress code and present and participate just like you would if you were in the office. Consider video conferencing as an extension of your core business practices; don't let standards slip in the digital world.

5. DO establish a speaking protocol – knowing who can speak and when can be challenging, particularly with many participants. Have the facilitator establish a system and make it known. You could use virtual hands or the messaging system to manage questions.

6. DO mute your microphone – If it's not your turn to speak during the meeting, keep your microphone muted to minimise unwanted noise. Of course, don't forget to unmute yourself before speaking!

7. DO stick to the plan – set clear objectives for the conference and use an agenda during the session.

8. DON'T be late – be organised and on-time for the session.

9. DON'T waste time – prepare prior by having all of your references on hand. If you will be sharing your screen, prepare your links and have them tabbed and ready.

10. DON'T multitask – focus all of your attention on the meeting. It will be very obvious to all if you are attending to other things during the conference. Communicate to others if you will be pausing in the conversation, for instance, referencing an email or document.

11. DON'T overuse video conferencing – use video conferencing strategically. They are best suited for more extended agenda's and remote training. Seek to communicate via email or phone where appropriate.

Video conferencing is set to grow into the future. Establishing good habits now will help you to make the most of this vital technology.