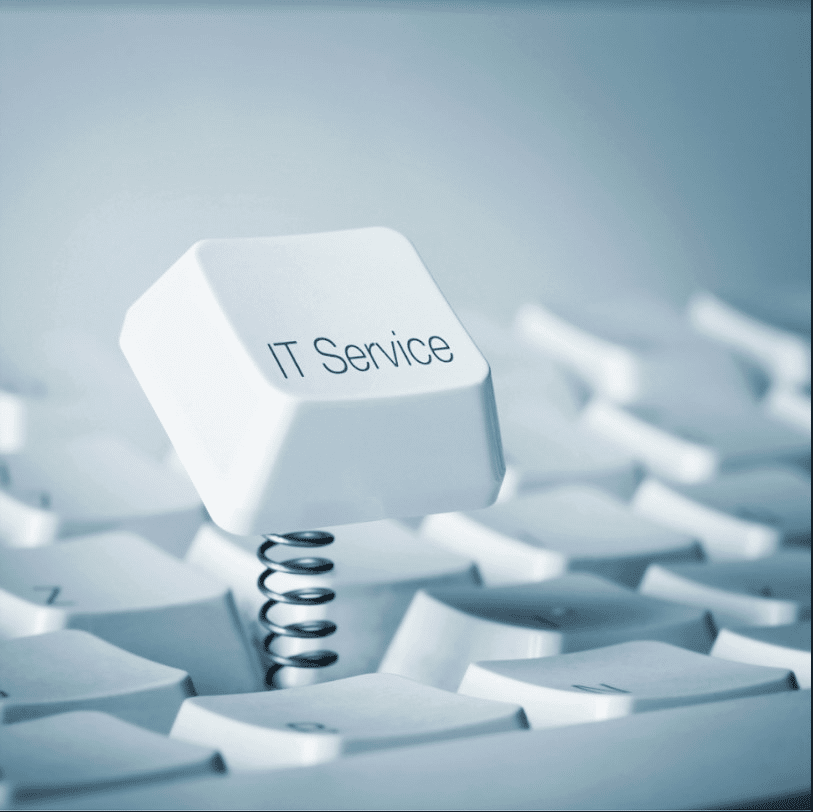 18 Aug

What services are included in managed IT solutions?

Managed IT solutions encompass a wide range of services designed to streamline and optimise an organisation's IT infrastructure and operations. These comprehensive services are specifically tailored to meet the unique needs and challenges of businesses in the ever-evolving digital landscape. By outsourcing their IT requirements to a trusted managed service provider (MSP), just like Synergise IT, businesses can focus on their core objectives while leaving the complexities of IT management to the experts. Here are some key services typically included in managed IT solutions.
Network Monitoring and Management:
 A crucial aspect of managed IT solutions is continuous monitoring and proactive management of networks. MSPs employ advanced tools and technologies to monitor network performance, identify potential issues, and take necessary steps to prevent disruptions. This includes monitoring network bandwidth, managing firewalls, ensuring network security, and optimising network performance.
Help Desk Support:
Managed IT solutions often include a dedicated help desk to address IT-related issues faced by employees. The help desk team provides timely assistance and troubleshooting for hardware and software problems, password resets, software installations, and other technical support. This ensures that employees can focus on their work without being hindered by IT difficulties.
Data Backup and Disaster Recovery: 
Data loss can have severe consequences for businesses, making data backup and disaster recovery services critical components of managed IT solutions. MSPs implement robust backup strategies to safeguard valuable data, and they develop comprehensive disaster recovery plans to minimise downtime in the event of an unforeseen event.
Cybersecurity Services: 
With the increasing frequency and sophistication of cyber threats, cybersecurity has become a top concern for businesses. Managed IT solutions typically include a range of security services, such as antivirus and antimalware protection, network security assessments, vulnerability scanning, intrusion detection and prevention, security awareness training, and incident response planning.
Software and Application Management: 
MSPs assist businesses in managing their software and application needs. This includes software installation, updates, and patches, license management, software asset management, and ensuring compatibility across different systems. Managed IT solutions help businesses stay up to date with the latest software versions and ensure optimal performance.
Cloud Services: 
Cloud computing has revolutionised the way businesses store, access, and manage data and applications. Managed IT solutions often include cloud services, such as cloud migration, cloud infrastructure management, and cloud security. MSPs help businesses leverage the scalability, flexibility, and cost-efficiency of cloud platforms while ensuring data security and regulatory compliance.
IT Strategy and Consulting: 
Managed IT solutions providers serve as trusted advisors, offering strategic guidance to help businesses align their IT investments with their overall objectives. They assess the organisation's existing IT infrastructure, identify areas for improvement, and develop a roadmap for future IT initiatives. This proactive approach helps businesses leverage technology to gain a competitive edge.
Vendor Management: 
Dealing with multiple technology vendors can be complex and time-consuming. Managed IT solutions providers simplify vendor management by acting as a single point of contact for all technology-related matters. They coordinate with vendors to resolve issues, manage service contracts, and ensure efficient communication.
IT Asset Management: 
Proper management of IT assets is essential for cost control, security, and regulatory compliance. Managed IT solutions include asset tracking, inventory management, hardware and software lifecycle management.
Synergise IT managed IT solutions encompass a comprehensive suite of services designed to meet businesses' IT needs. From network monitoring and help desk support to cybersecurity, cloud services, and strategic guidance, these solutions enable businesses to optimise their IT infrastructure, improve productivity, and focus on their core competencies. By partnering with a reliable managed service provider, businesses can stay ahead in the rapidly evolving digital landscape while mitigating risks and maximising efficiency.
With over 30 years in business, Synergise IT continues to offer professional, experienced managed IT services and IT services in Sydney and is Australian owned and operated. Contact our office today to find out more about our managed IT services and discover why our customers continue to place their trust for their IT support services, and their small business, with Synergise IT.