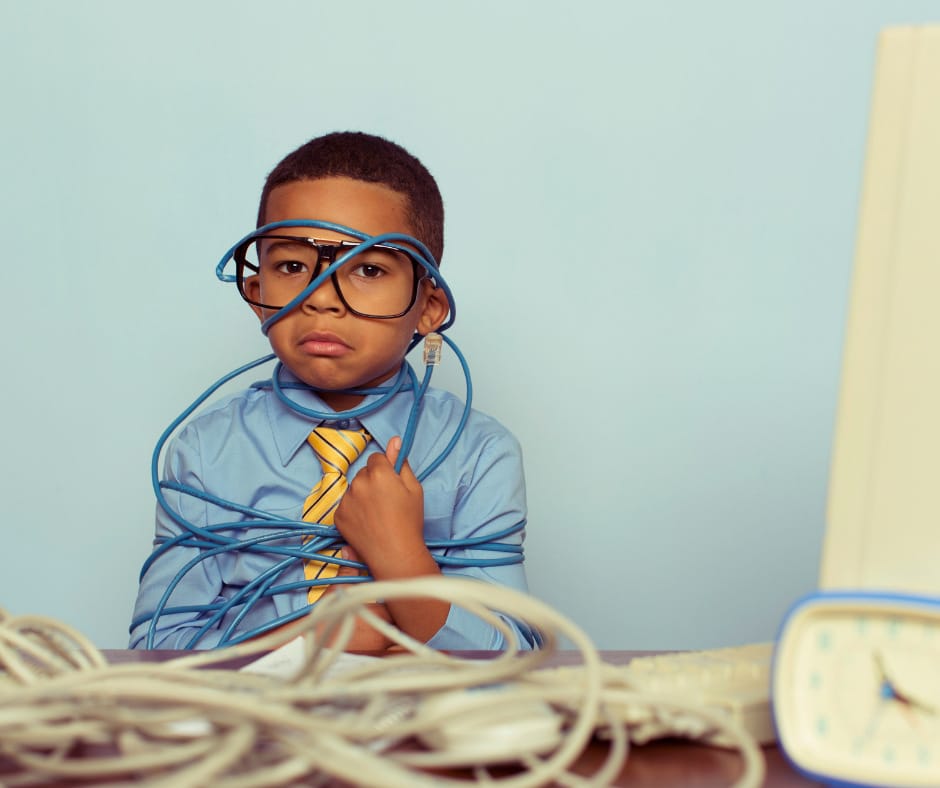 22 Apr

Benefits of Small Business IT Support Services

The world of small business is competitive. Carving out your niche is challenging enough without the added demand of staying up to date with technologies essential to remain relevant in the marketplace.

A small business's comparatively limited resources cannot hope to maintain a fully staffed IT department to enable this. The solution? Outsource. Read on to discover the main benefits of outsourcing IT support services.
WHAT IS INFORMATION TECHNOLOGY SUPPORT?
Demand for IT services is growing by the hour. But before we delve into why we're seeing an increasing number of businesses outsourcing their IT work, let's first define what IT support is.
An IT provider helps a company assess its current or potential technology strategies, determining if these strategies align with the business's goals and needs. IT service providers advise on how best to implement support during any business phase;
1. The strategic phase
2. The architectural phase
3. The operational phase
4. The implementation phase
Every business is unique and has its own goals, needs, challenges and methods of achieving outcomes. Quality IT support aims to provide trustworthy and well-informed advice tailored to every element of your business. This usually comes in the form of IT network support, with a curated IT support strategy.
WHAT ARE THE BENEFITS OF OUTSOURCED IT SERVICES FOR SMALL BUSINESSES?
There is a raft of benefits associated with hiring an IT professional to cater to your business's needs. Here are the primary rewards you'll see; should you choose to engage with an IT Service provider.
YOU'LL HAVE LESS DOWNTIME
Downtime is the last thing you want as a small and growing business. It takes but a few minutes for projects to start lagging when systems fail. Technical difficulties can put a frustrating stop to a bout of productivity, disrupting the flow of a fast-paced workday.
For small businesses, time is money – and whether it's slow internet, a virus or a customer's inability to purchase from your online store, IT issues can cost you precious time. Outsource your IT services and watch your day at the office run smoothly and without a hitch.
YOU'LL SAVE MONEY
It's a given that minimising running costs is a priority for small businesses. But did you know many in-house IT departments have the potential to incur unnecessary expenses at the most inopportune times?
A small business IT Service Provider, on the other hand, is committed to providing you with reliable yet cost-effective options from day one. You need not incur overheads on each member of your IT staff.
Hardware and software upgrades and the monitoring of IT systems (among other things) are costly endeavours. Outsourcing IT services allows a business to predict costs reliably through effective budget planning. No surprises.
YOU'RE ONLY USING WHAT YOU NEED
It's a challenge to allocate and manage finite resources efficiently across a business. It's even more difficult to capitalise on them fully.
Suppose you hire a team of IT experts, but the need for their expertise is infrequent. Rather than attending to IT issues, they are waiting for something to do. Their time is not entirely directed at their primary purpose, wasting a precious and expensive resource in the process.
Outsourcing allows you to access resources only when they're required. In this way, you can avoid waste and maximise the use of those resources. Importantly, the need to frequently hire and fire people in your company in response to ever-changing demands disappears.
ENHANCED PRODUCTIVITY
Your small business should operate like a well-oiled machine. That email should go exactly where it needs to. Everyone should be clear about what they need to do, and tasks should be, for the most part, fulfilled without a hitch.
If this isn't where your business is right now, know that this is possible to achieve with an outsourced IT Service Provider.