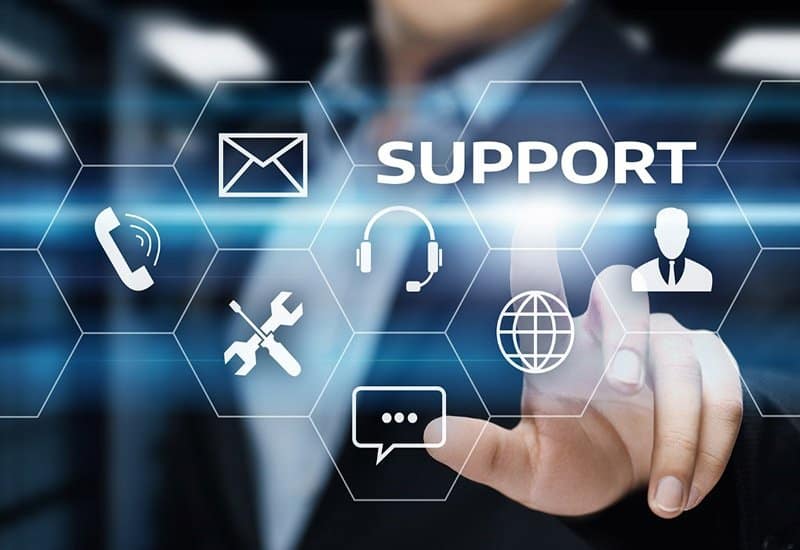 13 Aug

How to Hire IT Support for Small Business On a Limited Budget

Hiring employees for IT support can be daunting for several entrepreneurs. Sometimes, it becomes difficult to ascertain the technical knowledge and qualification of the candidate when you are not well informed with the technology. Additionally, hiring a full time IT expert can be expensive for the company. That's why several small businesses entirely outsource their IT support.

Your approach can be different to ensure that the technical needs of your business are achieved without forming your in-house IT department. Your approach should be decided by the kind of IT competence your business requires, understanding how and if the technology is integral to your business and the size and scope of your business.

Project Management & Full Service IT support from a Remote Location

As the business grows, so does the diversity of software products that your IT team utilizes. In such a case, full-service remote Business IT support will become a necessity. Investing in IT solutions that are fully serviced, allows small and medium businesses to consolidate all their technical support with one IT services partner. It is better to do so than to have different support services for every software or hardware.

Mistakes such as giving access to too many individuals to edit your database, failure in establishing a file structure or standardized nomenclature and lack of responsibility and accountability will result in very serious consequences over a period fo time. After all, the entire system is robust only because of its data. And when this data gets compromised, even the best of systems become worthless. Employing a project manager from outside for your IT services removes the guesswork and streamlines the software implementation process. This ensures that the product you need is implemented and utilized correctly.

One-off & Product-specific IT Support

A small company with limited employees may not require a fully functional IT team. The emergence of Software as a Service (SaaS) products have allowed SMBs access to affordable professional-grade software. Several SaaS subscription upgrades also include business IT support. Likewise, leased hardware also include regular servicing plans. For most SMBs, such type of IT support is sufficient and costs less significantly in comparison to full service IT support companies.

This kind of IT services, combined with tech support from SaaS and hardware servicing plan with one-off IT support is best suited for individuals who have limited requirements and are content with the regular use of this technology.

If you have frequent issues about running upgrades, using Microsoft excel for your basic tasks, having administrative controls, maintaining the entire system and back up of files, etc., your business will profit from a more comprehensive small business IT support.

Conclusion

When it comes to building your in-house IT team, there are many alternatives today. Advanced AI chatbots and remote desktop capabilities too have made it even easier to receive technical support from a remote location. Start small with only the type of tech support you require. That's the best way to begin. Then, gradually, scale up your services over time. Later, if you decide to build your own in-house team of IT techs, designers, programmers or other technical professionals, and you require expert assistance, then hiring an IT consultant may become imperative.