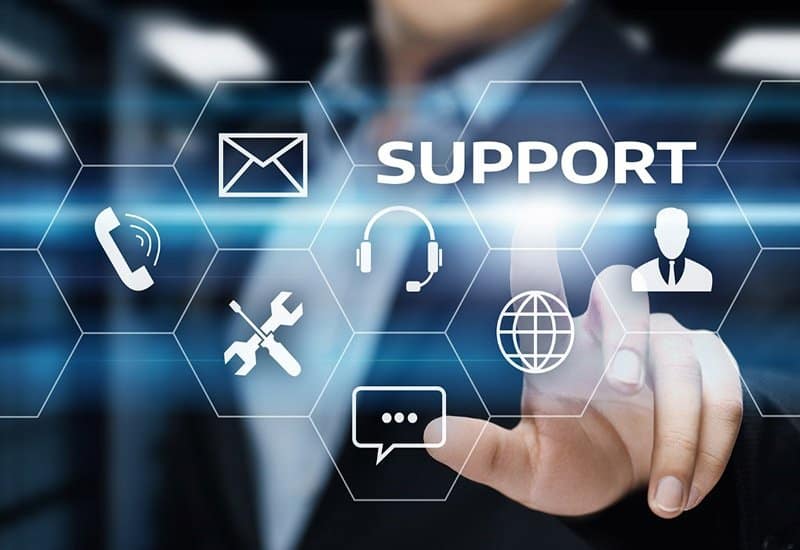 13 Aug

How to Hire IT Support for Small Business On a Limited Budget

Hiring employees for IT support in any business can be daunting for many reasons, one of which is the difficulty in ascertaining the level of technical knowledge and qualifications of potential candidates. Not only this but hiring a full time IT expert can be expensive for a company, which is the reason why an increasing number of small businesses today, are opting to outsource their IT support in its entirety.

There are so many factors to take into consideration when exploring the option to outsource, namely accessing whether an in-house IT department is necessary or even viable. Furthermore, when it comes to small business IT support, the level of IT competence required also needs to be assessed, while also taking the size, scope, and technology into consideration, as this will determine your approach.
Project Management and Full-Service IT Support from a Remote Location
As businesses grow, so does the diversity of software products being utilised by IT teams and departments alike, therefore resulting in the necessity for full-service, remote Business IT support. Investing in IT solutions that fall under one roof, allows small and medium businesses to consolidate their technical support with one IT services provider, as opposed to having different business IT support services for every software or hardware.
In any business, especially when it comes to IT, it is essential to ensure that all databases are always secure and uncompromised. By employing an external project manager for your IT needs, automatically removes the guesswork and helps streamlines the software implementation process. This further ensures that your product requirements are implemented and used correctly. As a result, businesses can potentially avoid the painful consequences of a compromised database that has been accessed and edited by too many individuals over time, eventually rendering even the best of systems as worthless.
One-off and Product-specific IT Support
When it comes to small business IT support, SMBs with limited employees, may not deem it necessary to have a fully functional IT team. That said, their IT requirements will differ significantly from that of larger companies and may therefore consider Software as a Service (SaaS) to fulfill their needs. With the emergence of SaaS products, this has afforded SMBs the opportunity and scope to access a more affordable and suitable small business IT support solution, in the form of professional-grade software. Several SaaS subscription upgrades also include business IT support and services. Likewise, when it comes to leased hardware, these are generally always available with regular servicing plans. For most SMBs, this type of small business IT support is sufficient in terms of scope and suitability, while also costing significantly less in comparison to full-service companies. This, combined with tech support from SaaS and hardware servicing plans with one-off small business IT support, is best suited for SMBs with limited requirements, who are content with the regular use of this technology. There is no 'one size fits all' approach when it comes to technology solutions. If a business frequently has issues with running upgrades, administrative controls, having to use Microsoft Excel for basic tasks and maintain an entire system with back up files to name a few, it may be worth considering a more comprehensive small business IT support system to maximise output that makes more business sense.
Conclusion
When it comes to building your in-house IT team whether you are a large or small business, there are many things to consider, not to mention the alternatives available to suit your needs. Form advanced AI chatbots and remote desktop capabilities, it is now even easier to receive technical support from a remote location. The key here is to start small. An essential part of choosing which approach to take when it comes to business IT support, is to assess every aspect of your business and identify where the most crucial needs lie. This will in turn, determine the most suitable and cost-effective tech support options and solutions required. From here, businesses can gradually scale up their services and support as they grow and expand over time. There may come a time when a business has reached a point where it can fully and confidently sustain its own in-house team of IT technicians, designers, programmers, and specialists, which would then potentially require expert assistance. This is where enlisting the expertise and experience of a dedicated IT consultant, may need to be considered as an essential part of streamlining all business IT support solutions.